Why is Hydro jug insulation so excellent?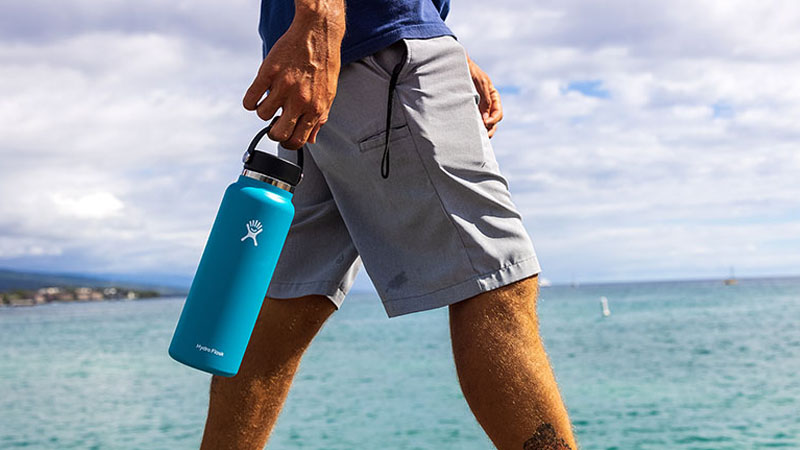 Hydro jug is a special thermos water bottle, its capacity is often much larger than ordinary thermos water bottle, usually its capacity is around 2.5 liters. The Jug to be over 12cm in diameter and look like small barrels of pure water. This stubby tank design can accommodate more capacity of hot water, and the diameter of the hydro jug mouth is generally relatively small, which can better avoid the escape of hot water heat in the jug, thereby prolonging the heat preservation time of hot water.
Hydro Jug is made of austenitic SUS304 stainless steel. This type of stainless steel has excellent corrosion resistance and is food-safe contact grade. It doesn't matter if drinking water, milk or juice is introduced into the Hydro jug. The only thing to note is that after drinking, the Hydro jug needs to be cleaned in time to avoid odor.
In addition, the plastic parts used in the Hydro jug are all new polyethylene plastic materials, which are safe, non-toxic and BPA-free. Freezing and thawing will not occur in low and high temperature environments. The durable plastic material makes it easy to carry, even if the Hydro jug is filled with hot water, the plastic handle will not fall off. Excellent performance in outdoor environments
The reason why Hydro Jug is so well received is mainly because they strictly implement the production process and quality management system of stainless steel thermos water jug. Every detail is meticulously executed. Every Hydro Jug will undergo strict quality inspection before it is sold, and will never let any defective products flow into the market. This has contributed a lot to Hydro's branding.
The only fly in the ointment is that Hydro jug has a brand value, which leads to the high price of their thermos water bottle products when they are sold. In fact, Hydro itself does not engage in production and processing, but entrusts third-party vacuum water bottle manufacturers to produce. If you want the same quality insulated jar as the Hydro Jug, but at a lower price, you can contact us.
As a factory with more than 20 years of professional insulated water bottle custom processing and manufacturing history, we have cooperated with many international brands of insulated water bottle, and have a good reputation and manufacturing capacity. We accept OEM custom processing projects for various vacuum water flasks. Welcome to our senior engineers. Contact, we will solve your needs as soon as possible.